The Greg Jackson Story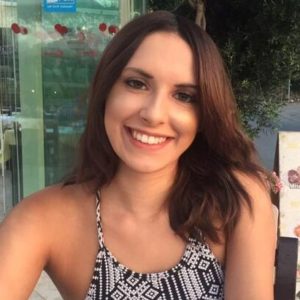 "It's been a real honor for me to train so many world champions, so many successful fighters. I feel like I'm in a dream sometimes." – Greg Jackson
Quick facts:
Born: 1974, Washington D.C., USA
Occupation: MMA trainer at Jackson Wink MMA Academy
Books: Jackson's MMA – The Stand Up Game, Jackson's MMA – The Ground Game
Who is Greg Jackson?
If you're into your MMA, you'll have heard the name Greg Jackson.
Fighters call him the guru. Opponents respect but fear him. He's among the leading trainers and strategists in the sport of mixed martial arts. In fact, he's arguably one of the best coaches ever to be involved in the sport.
Under his wing, there have been multiple world champions and numerous top-10 ranked fighters, including the likes of Georges St-Pierre, Carlos Condit, Jon Jones and Shane Carwin among others.
Greg Jackson is the father of modern MMA – and there aren't many pro fighters who won't tell you that.
The beginning
Born in Washington D.C. in 1974, Jackson moved to Albuquerque, New Mexico when he was three years old. He grew up surrounded by a family of wrestlers, with his father, brother, and uncle all champions in the sport. This subsequently exposed him to the sport of MMA early in life.
Growing up in a rough neighborhood, Jackson started learning martial arts to defend himself. Although he was generally passive in fighting, he was known to be an antagonist in brawls and was suspended from school on multiple occasions.
In 1992, after graduating from Rio Grande High School, Jackson founded his own martial art, Gaidojutsu – a technique which combines elementary techniques from wrestling and kickboxing with basic judo locks. Achieving this at just 17 years of age was just a snapshot of the bigger and better things he would go on to do in the MMA world.
Jackson developed his art by adding techniques from other fighting styles such as wrestling, grappling, Brazilian Jiu-Jitsu and kickboxing.
Introducing Jackson Wink MMA Academy
Eight years after developing his own martial art, his school officially turned into an MMA school in 2000. By 2007, he'd recruited renowned striking coach Mike Winklejohn and together they made the Jackson-Wink MMAAcademy, a gym that would be one of the leading driving forces in MMA.
The school's training is rooted in kickboxing, wrestling and judo which has helped it in its path to success. Said to home 'the best in the world', Jackson Wink is known for taking high level fighters, or building them from the ground up, and refining their skills, mental edge and game-plan to become elite in the circle of mixed martial arts.
Award winning trainer
With over 25 years' experience of coaching pro athletes, 6 becoming Champions, 2 published instructional books and the founder of an original Martial art – there's a lot Greg Jackson can boast about.
Jackson and his gyms have won five World MMA awards together and he himself has been crowned Coach of the Year for three consecutive years (2009, 2010 and 2011). The team won "Best MMA Gym in The World" in 2009 and 2015. All of these honors give insight into just how influential Jackson is – cementing his respect and legacy in MMA.
Notable students
The list of high-level fighters competing under Coach Jackson can span the decades. There's no doubt, Jackson alongside Winkeljohn has produced some of the best MMA fighters to walk this world.
Here are some of his most notable students:
Georges St. Pierre – Former Welterweight Champion
Holly Holm – Current Women's Bantamweight Champion
Diego Sanchez – The Ultimate Fighter Season 1 Middleweight Winner
John Dodson – The Ultimate Fighters Season 14 Bantamweight Winner
Rashad Evans – Former Light Heavyweight Champion, The Ultimate Fighter Season 2 Heavyweight Winner
Andrei Arlosvski – Former Heavyweight Champion
Frank Mir – Former Heavyweight Champion
Greg Jackson and Instant Knockout
"Instant Knockout really helps my guys keep that energy, keep that focus in the process of cutting weight. It's invaluable." – Greg Jackson

If you want to be the best fighter in the octagon, there are three things to get on point; nutrition, training and coaching.
Jackson has always made it clear – there's more to coaching than just showing how to fight. Training is critical, but so is nutrition and supplementation. Greg's not just teaching a sport here, he's teaching a lifestyle.
The makings of a good fighter comes from excellent training and Jackson has proven he's the one to talk to for success. But how can fighters achieve a healthy cut and meet the demands of their weight class?
Meeting a weight class while still preserving the most amount of muscle mass, energy and explosive power to go the distance are all things Jackson considers the biggest challenge for his fighters.
That's where he found Instant Knockout Cut and Complete.
"Instant Knockout is a really important part of our program now because it gives us everything we need during that crucial time of losing fat and really trying to make the weight." – Greg Jackson
A weight management supplement made for the pros, Instant Knockout Cut is the ideal supplement for anyone looking to achieve a higher level of athletic performance and cut weight naturally.
To win consistently in the octagon, you need to be in the best shape. The complete Instant Knockout package has helped Jackson and his athletes make that MMA mark.
"I train the best fighters in the world with Instant Knockout." – Greg Jackson
Jackson produces some of the highest caliber fighters the sport has seen – and here at Instant Knockout, we have no doubt he's the best in the business.
Ready to put your trust in Greg and join thousands of people worldwide using Instant Knockout Cut and Complete to get a pro athlete physique?
Just like the professionals, you can get fighting fit with Instant Knockout.
#GetKnockoutFit