The Diego Sanchez Story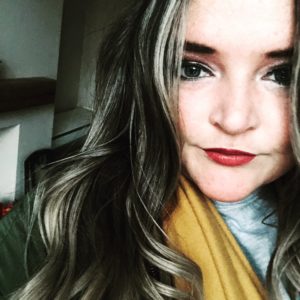 Quick facts:
Born: 1981, New Mexico, USA
Occupation: Professional Mixed Martial Artist
Aliases: The Dream, The Nightmare
Current weight class: Welterweight
Pro MMA Record: 30-13-0
Who is Diego Sanchez?
New Mexico native Diego Sanchez is no stranger to the MMA scene. Bounding between featherweight, lightweight, welterweight and middleweight classes, Sanchez is one of the most unique fighters in all of MMA history.
He's been involved in more 'Fight of the Year' and 'Fight of the Night' bouts than any other competitor in mixed martial arts; was awarded 'King of the Cage' as part of the Welterweight division and is notorious for fighting through serious injuries.
Many dub him the 'greatest third round fighter' but there's one thing for sure, Sanchez has achieved quite the fighting record during his career.
Early life
Born to a Mexican-American family in 1981, Diego was raised in Albuquerque in the heart of New Mexico.
His fighting interest started at school, where he participated in wrestling as a senior and even became the state champion. It wasn't soon after that he started training in mixed martial arts and under the world famous MMA trainer Greg Jackson.
In 2002, he made his mixed martial arts debut, going undefeated at 11-0 as an amateur. This earnt him a spot on the first season of The Ultimate Fighter, a reality TV show which saw him become middle weight champion and earn a contract with UFC. On the show, he defeated fellow finalist Kenny Florian via TKO.
Fighting style
For most of his fighting career, Diego Sanchez trained under the guidance of head coaches Greg Jackson and Mike Winkeljohn at Jackson-Wink MMAAcademy. It was here, in fact, where Sanchez was one of the 'originals'. The Jackson-Wink MMA gym has produced many UFC champions over the years including Jon Jones and Georges St-Pierre.
When it comes to grappling, Sanchez is a well-rounded mixed martial artist with a black belt in Gaidojutsu, the fighting style developed and taught by MMA trainer Greg Jackson. Gaidojutsu is a combination of wrestling, kickboxing, judo locks and basic catch wrestling.
He also ranks highly in Brazilian Jiu-Jitsu, the martial art and combat sport based on ground fighting and submission holds.
At the start of his fighting career, Sanchez would try to bring the fight to the mat, bringing his rivals to the ground and attempting to finish by TKO or submission. More recently, he's switched it up to combine more kickboxing and clinch work.
Sanchez still trains in Albuquerque, where he grew up. He's been known to work on harnessing his energy levels by practicing yoga and studying "Zen principals".
Notable achievements
Diego Sanchez is one of the most entertaining and hard-nosed fighters to ever step into the Octagon. He's faced some of the biggest competitors in the world, but he's never shied away from it all – sitting in the top 10 for the most wins in UFC history.
With over 20 years' experience as a professional fighter, Sanchez has made a name for himself in the martial arts. He has surfaced victorious in many bouts and continues to be a role model to those ambitious to join the sport.
Here are some of his most notable achievements:
2004 – King of the Cage (Welterweight)
2005 – The Ultimate Fighter Season 1 Winner (Middleweight)
2006 – Fight of the Year (vs. Karo Parisyan)
2006 – Fight of the Night (vs. Karo Parisyan)
2009 – Fight of the Year (vs. Karo Parisyan)
2009 – Fight of the Night (vs. Clay Guida)
2010 – Fight of the Night (vs. Paulo Thiago)
2011 – Fight of the Night (vs. Martin Kampmann)
2012 – Fight of the Night (vs. Jake Ellenberger)
2013 – Fight of the Year (vs. Gilbert Melendez)
2013 – Fight of the Night (vs. Gilbert Melendez)
2019 – Performance of the Night (vs. Mickey Gall)
2019 – UFC Hall of Fame (vs. Clay Guida)
MMA Record1
Professional record breakdown
 
43 matches
30 wins
13 losses
By knockout
10
4
By submission
6
0
By decision
13
9
By disqualification
1
0
Diego Sanchez' secret to shedding 45lbs quickly
"I've been cutting weight my whole life. It's always been ups and downs – gain weight, lose weight. Dropping a weight class is definitely a big challenge." – Diego Sanchez
After a catastrophic injury in 2015, Diego could not get in the gym for months. It was during this time he decided to think about where he wanted to be when he recovered – he chose to go featherweight. With that came a huge cut, and at 190lbs, Diego needed to drop to a target of 145lbs to qualify.
How did he do it?
So that he could cut weight to compete, Diego used Instant Knockout Cut. A combatant of his class knew it wouldn't be an easy feat.
Any fighter will tell you cutting weight is the hardest part when preparing for a fight and managing to maintain it can be even harder.
Instant Knockout Cut was his key.
With hard work, a strict diet and strategic exercise regime in place, Sanchez met his Featherweight target of 145lbs with the help of Instant Knockout Cut.
"Having Instant Knockout has really truly helped me get to where I need to be as a baseline." – Diego Sanchez
Diego Sanchez achieved his best ever shape – tighter abs, a chiselled jaw and lean, total-body defined muscle. He came back stronger than ever, all thanks to the unstoppable power of Instant Knockout Cut.
A weight management supplement designed for the pros, Instant Knockout Cut is the ideal supplement for anyone looking to achieve a higher level of athletic performance and cut weight naturally.
Ready to put your trust in Diego and join thousands of people worldwide using Instant Knockout Cut to get a pro athlete body?
Cut your weight without muscle loss, and shred without starving. Your journey towards pro athlete levels of performance begins now.
Just like the professionals, you can get fighting fit with Instant Knockout.
#GetKnockoutFit