Maintaining Motivation: 5 of The Best Tips To Get Ahead and Stay On Track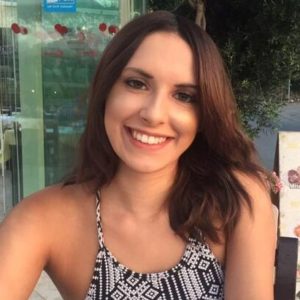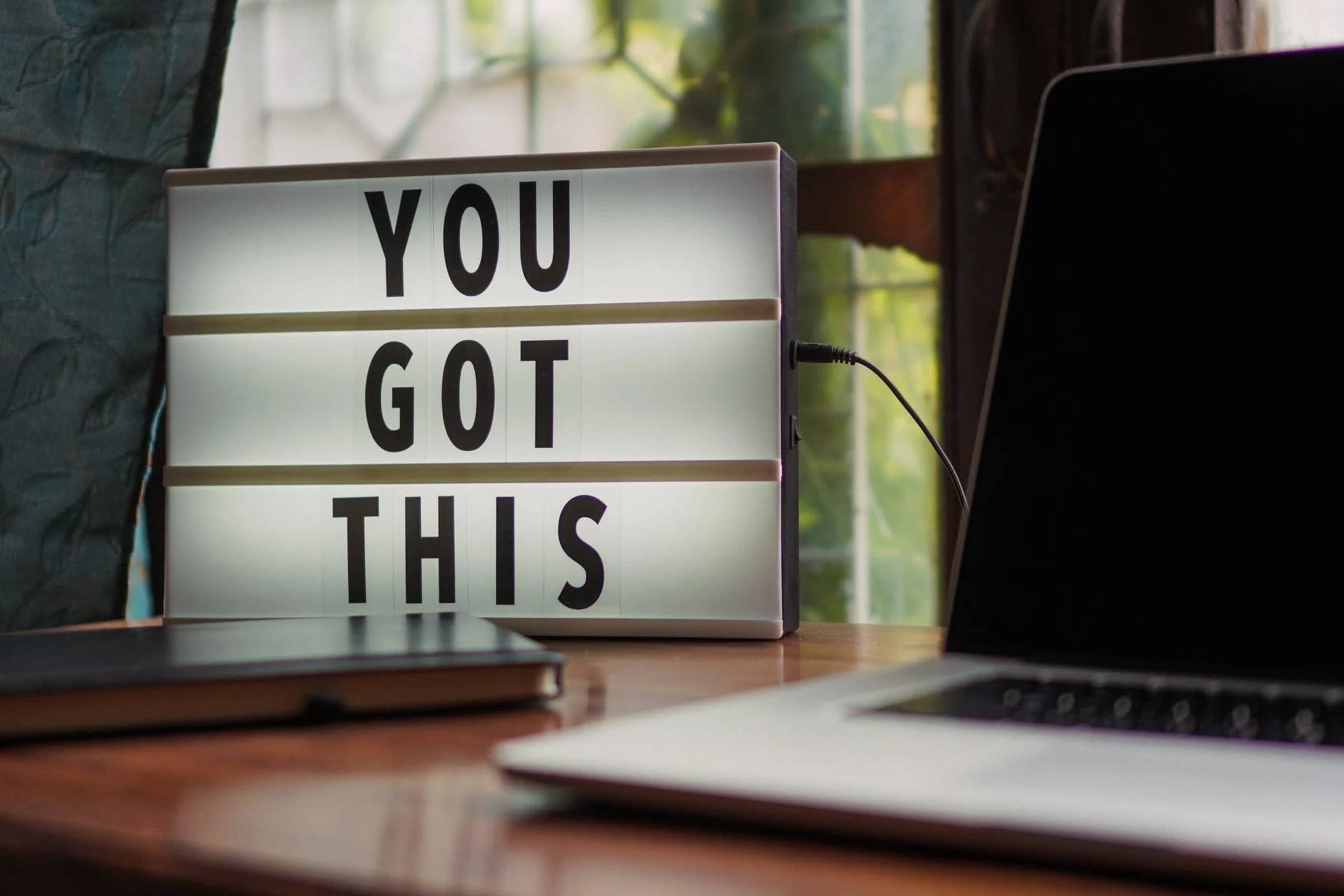 Are you ready to make the next 50 days count?
To torch that body fat, ramp up your fitness and carve an undeniably shredded physique, all before 2022 has even started?
Here at Instant Knockout, we know exactly what it takes to get ahead of the competition, to dominate your personal fitness goals and transform into a leaner, fitter, and more confident version of yourself.
And all of this is possible if you really put your heart into it – for the next 50 days. There's no waiting until January or for new year resolutions. Start now and you'll be miles ahead of the game.
If you're not quite sure how or where to start, we've put together five key tips for setting up and maintaining motivation. 
Alongside your Instant Knockout Cut, these methods will set you up and give you a clear run-up towards the greatest, leanest and fittest year of your life.
Keep reading to discover our 5 top tips to getting ahead, maintaining motivation and keeping up your fitness commitment.
5 top tips to maintaining motivation
Schedule a regular workout day and time
Slotting in regular workouts will do wonders for your motivation. Grab a journal or set up your calendar in your phone to try and build in an hour each day to get some exercise.
Whether it's every day before the sun comes up or before you have your dinner, knowing when you need to move your body will help you plan out your week and keep you driven to succeed.
If you make these regular workouts just as important as a hair appointment for instance, you're more likely to keep to your schedule.
There's no need to do the same workout every week, you could mix it up between a long walk, a run or a HIIT workout. Varying your routine will keep you interested in exercise and less likely to give up. In the end, exercise will just become a normal part of your life and you won't have to think twice about fitting it in!
Remember how exercise makes you feel
Exercise doesn't just provide benefits for your physical health, it's a mood lifter too. According to research, regular exercise has been scientifically proven to lower feelings of depression and anxiety, boost self-esteem and improve sleep1.
When you exercise, your body releases endorphins, which are brain chemicals known to manage pain, reduce stress and help you feel good2.
Working out is also said to boost levels of serotonin in your body. This feel-good brain chemical is responsible for maintaining mood balance and appetite, and plays a role in a variety of vital brain functions3.
Thirty minutes of exercise at a moderate intensity such as a brisk walk is sufficient enough to achieve health benefits such as stress relief, reduced blood pressure levels, increased energy and stamina and even weight reduction4. So next time you're considering whether to get your body moving, just think about how good you'll feel afterwards!
Train with a friend who'll keep you accountable
Time always flies when you're having fun, doesn't it? This is especially true when you're working out with a friend.
In fact, training with a friend might give you the encouragement you need to get that deadlift personal best (PB) or that extra burpee rep! They'll be there to spur you on, even when you feel like giving up.
According to researchers, having an exercise partner also means you'll work out more, especially if they are emotionally supportive too5.
Choosing the right person to train with matters. It needs to be someone you can trust, and who will keep you accountable, with the right amount of pressure. You don't always have to attend the gym together, you could check in with them regularly and make sure you've done what you've committed to – if you have the pressure of knowing someone will be asking you about your workout, you're more likely to stick to it.
These extra tips will help you and your workout partner keep motivated:
Create a training schedule with them and try stick to it
Help each other set better goals – be specific and measurable
Be honest with each other
Make it fun – if you have the same goal, see who can hit it first
Remember, taking your Instant Knockout Cut everyday will help to build good habits and keep you on track too. There's a reason we're the #1 training partner to pro athletes and regular gym goers alike. It's because Instant Knockout uses only the best ingredients, backed by science to support better training and nutrition.
Have a regular treat
If you make small wins or continue to make progress, make sure you have a regular treat to reward yourself for your hard work.
To stay motivated, you need to recognize that you ARE making progress and rewarding yourself is one of the most powerful ways to stay motivated. For some people, this is as simple as eating some of your favorite foods that you don't usually eat. Once a week won't be too detrimental to your weight loss goals but be sure you're not constantly refueling on empty calories.
For others, it might be a reward such as a new workout outfit or purchasing some new trainers. You could even take a trip to somewhere you love to celebrate your progress.
Research suggests that rewards are responsible for three-quarters of why you do things6, so whenever you cross that milestone, be sure to treat yourself to stay committed!
The more you reward yourself for each honestly-made goal, the more driven you'll feel to reach new milestones and achieve even better results.
Track your results and remember slow progress is a good thing
Break down your goals into tiny little wins. Having a big goal of just 'losing weight' might seem months away and disheartening. So, instead, give yourself milestones to reach along the way and when you reach them, be sure to write them down.
Losing weight isn't always about the scales, so why not take photos to monitor your progress? Take a photo of yourself in the same position every other week. This will help you monitor any subtle physical change that may not be picked up on your scales. You could be building muscle and look more toned – and a photo will capture that much better than a set of scales.
You could also take body measurements to determine physical changes.
Here's how:
Bust: Take a measurement around the chest, across the nipple line.
Calves: Pinpoint the largest part of each calf and measure that.
Hips: Take a measurement around the largest part of your hips.
Thighs: Figure out the biggest part of each thigh and measure that.
Upper arm: Measure around the biggest part of each arm above your elbow.
Waist: Take a measurement around the smallest part of your waist.
Remember, slow progress is still progress. It's a clear sign that you're making steady but sustainable changes. Usually, one to two pounds a week equals healthy and realistic weight loss and means you're more likely to keep it up.
Gauging progress can be done in various ways. You could even use your clothes to keep track. For instance, pick a pair of jeans that are a little tight and try them on every four weeks to see how they fit.
Other things to keep in mind when maintaining motivation
There are many elements to cutting fat and feeling your fittest. It's not just a matter of maintaining motivation, but these other parts of the puzzle will certainly keep your drive high and results consistent.
Don't underestimate the power of sleep – be sure to get 7-9 hours to keep your hunger hormones under control and metabolism high7.
Remember to drink water – keeping hydrated is important for overall health and wellbeing, but it can also satisfy hunger cravings8.
Summary
However you choose to keep your motivation high, be sure to remain patient and consistent. It can take time – months even – to see major changes so don't expect to see any progress straight away. That's why it's so important to start now.
Be realistic and you're more likely to reach your ultimate end goal. Maintaining motivation isn't easy and it takes work.
Keep these top tips at the forefront of your mind and you're more likely to keep maintaining motivation. Once you start noticing any small, important changes, there'll be no stopping you!
Remember, Instant Knockout Cut is on hand as your training partner to help you maximize your efforts and #GetKnockoutFit.
Be sure to consistently take your capsules and maximize their potential so you can start seeing results even quicker. If you haven't ordered yours yet – what are you waiting for?